Day three found us meandering around Switzerland in search of charming Swiss towns and of course, castles! After all, I have it on good authority that you can't visit Europe and swing a dead cat without hitting a castle or palace. I politely declined the cat swinging portion of the experiment which may explain why we had a bit of difficulty finding our castle/palace.
Our first stop was the town of Luzern which nicely fulfilled the charming portion of the scavenger hunt. It even had a covered bridge
Swiss swans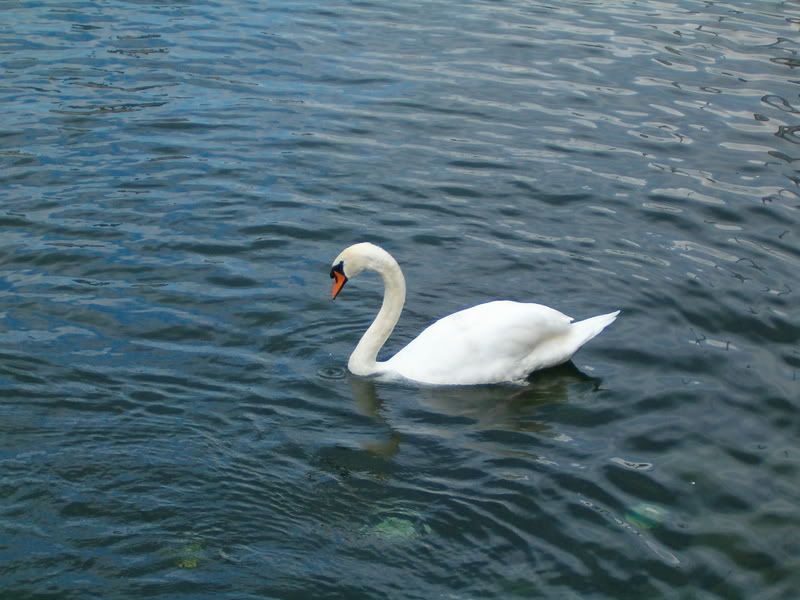 Swiss cows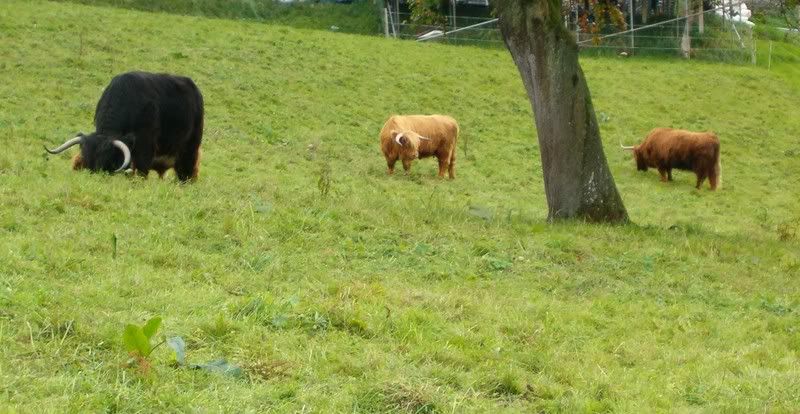 A medieval wall (making this a medieval walled Swiss city)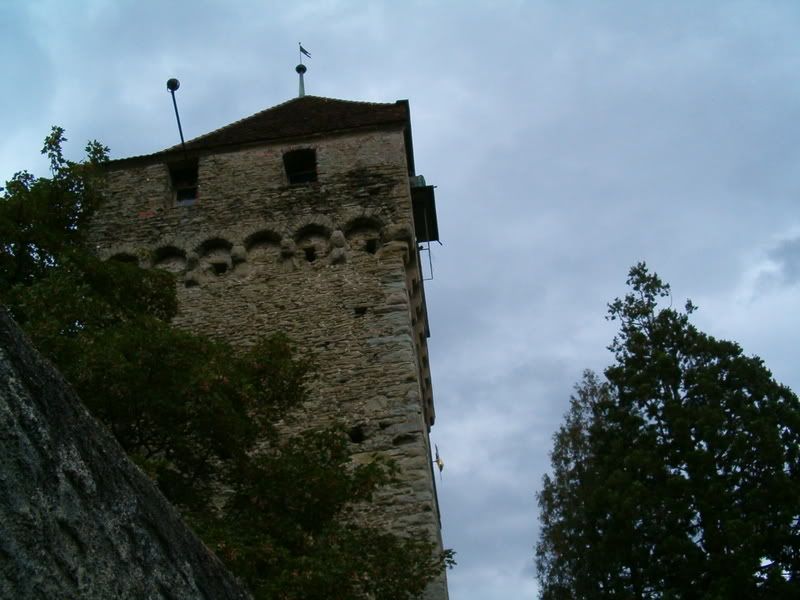 It even had a palace...well, we think it had a palace. After following the lovely, well designed tourist map to the many other sites we went in search of the aforementioned palace. You would think that a palace would be pretty easy to pick out but oddly enough, we could not find it. We found the building that we think was the palace but no entrance for a palace. After searching for quite a while we decided that it couldn't be much of a palace if we couldn't actually find it and, after all, we were going to Versailles later in the week. Since that is the mother of all palaces we cut our losses and took off for Zug which my friend assured me had an actual castle with a moat and everything.