Zug was the prettiest little city and the best thing about it was that IT HAD A CASTLE and a charming one at that. Granted it was a small castle, but in my opinion, a castle is a castle.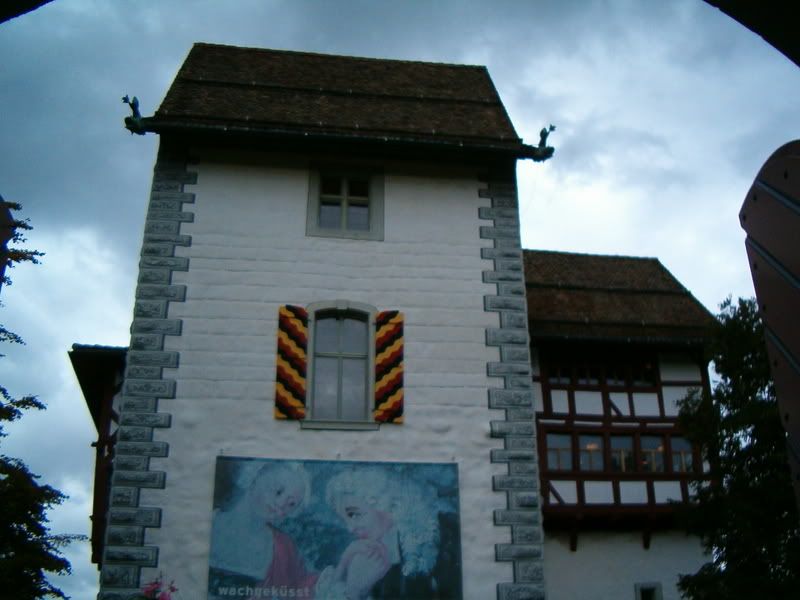 See. It just oozes charm now doesn't it? Seriously, this is one charming city. They can afford to be charming. Really. According to the official Switzerland travel site....The town of ZUG (pronounced tsoogk), 22km from Luzern on the north side of the Rigi, is the richest place in Switzerland, which makes it very rich indeed.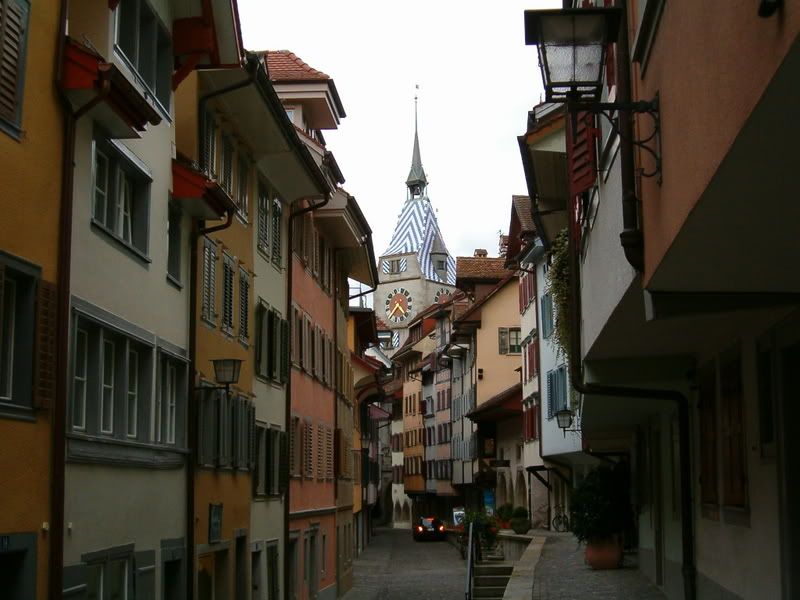 Even the library is a charming building from the 15th century.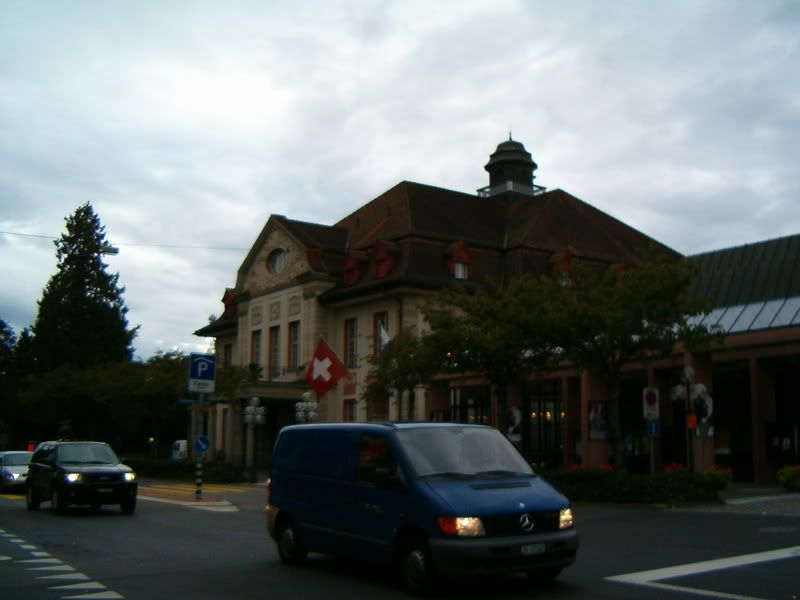 And yes, I am a big geek who runs around taking pictures of libraries. Sue me, I like libraries.