Day two in Switzerland was spent (among other things) at the Kunsthaus Museum. My friend and I quickly discovered that we are polar opposites when it comes to museum going. Whereas she is the fastest museum goer on the planet, I may very well be the slowest. I love discovering new artists and can spend quite a bit of time in front of one painting "absorbing". It's a good thing she likes to sit and read cause she got to do quite a bit of it on this trip.
Here is my favorite sculpture from the museum and it even fits the time of year.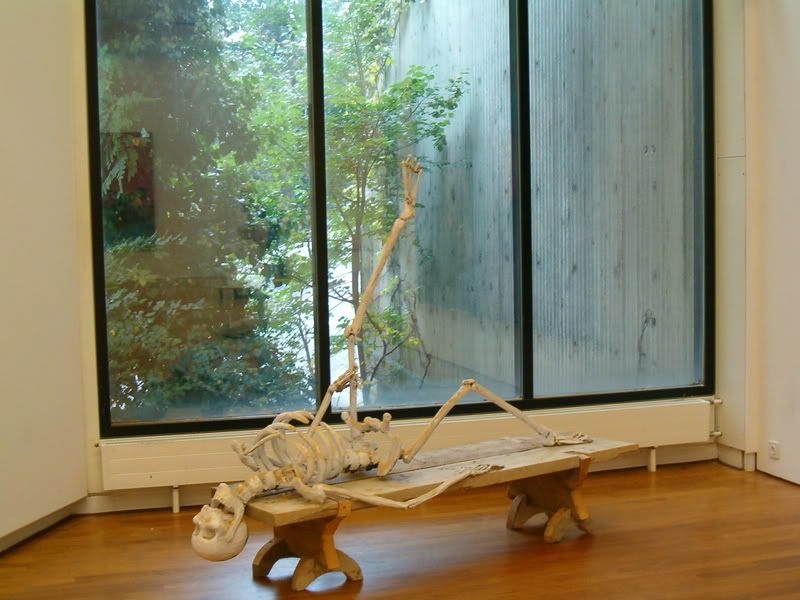 It isn't the Mona Lisa (seen later on this trip) but it made me giggle.