I may have mentioned this already but I LOVE Venice. On a scale of 1 to 10, I would marry Venice. In other words, I really, really liked it there. It may have helped that I went prepared to love it there but it had the vibe that all of my favorite cities have. A laid back energy, not pushy, just doing it's thing, waiting for you to fall in love with it.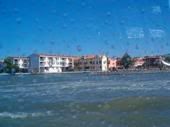 View of the tiny island where we stayed (from inside the boat)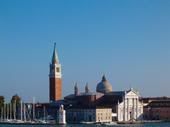 A picture of Venice from another boat. Yes, much to my friend's dismay there was a whole lot of boat riding in this city.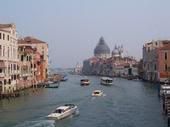 The buses are boats, the taxis are boats...well, you get the idea. This city might not be the best destination for someone like my friend who gets motion sick when just walking along. She was a good sport however.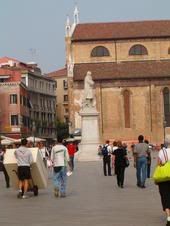 The first day was the most fun.
We visited the small museum, wandered around aimlessly, bought our Venetian masks (mine is very pretty) and eventually ate Italian food (not Venetian food) and headed back to the hotel.