It was a dark and gloomy day when we journeyed out to Versailles. By the end of the day, we agreed on two things.
1) We were darn cold and needed a hot toddy
2) Based on how sparkly everything at Versailles was if we had been peasants we would have been pretty pissed at the royals too.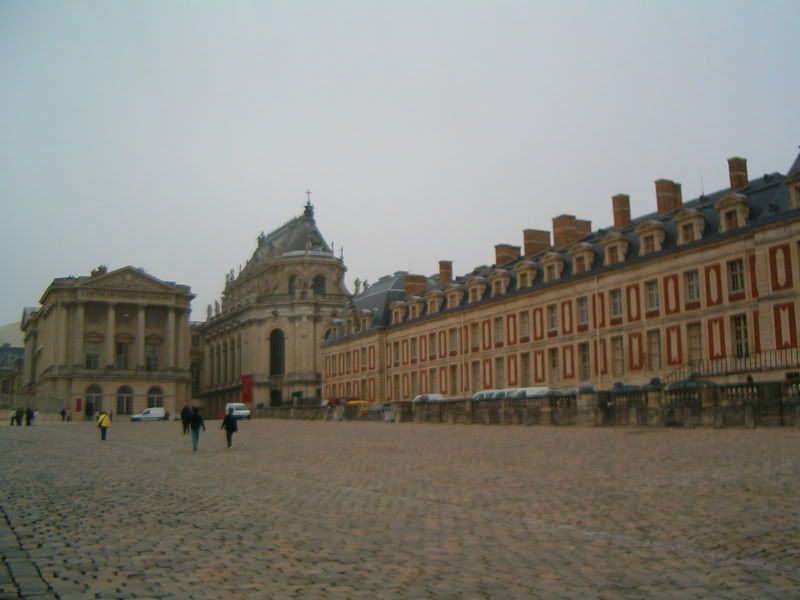 The entrance to Versailles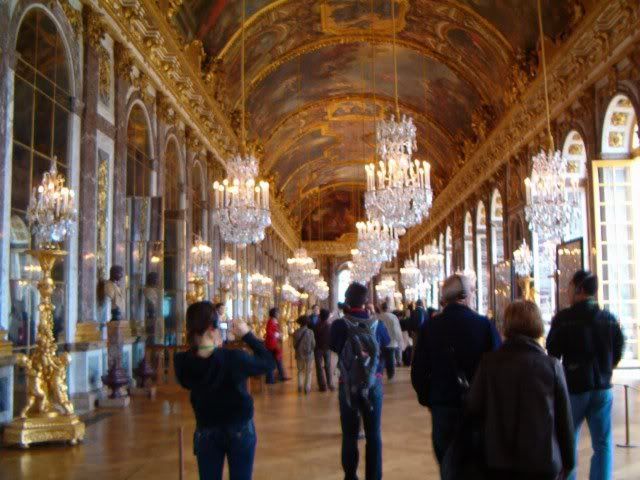 The hall of mirrors. Apparently mirrors were wildly expensive so this room was built to show off how insanely rich the King was.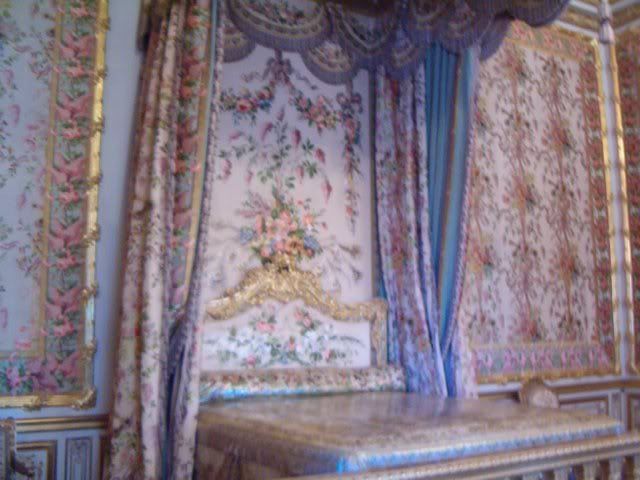 Marie Antoinette's bedchamber. Fun fact...when Marie was in labor and giving birth to the heir, her entire court was present. Doesn't that sound fun?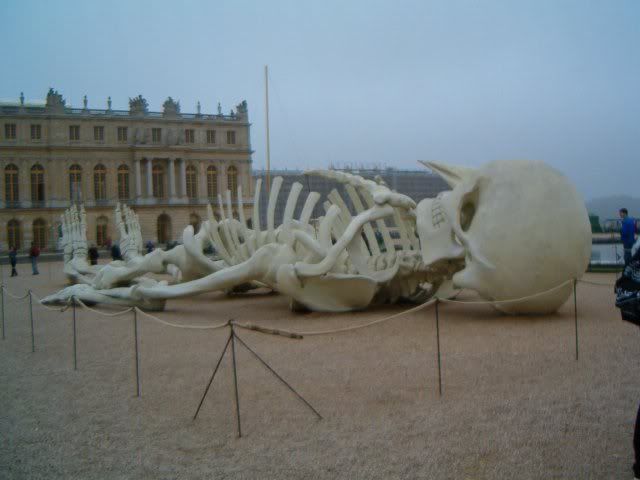 I have no idea what this has to do with Versailles but I liked the picture