The next day we visited many lovely sites in Munich.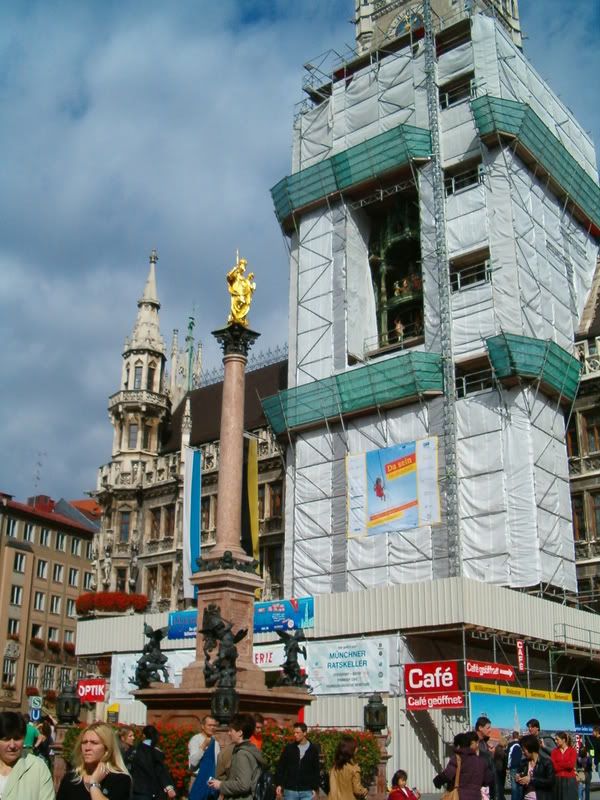 This is the home of the world's biggest Glockenspiel. You can't really see it but trust me, it's up there.
Lovely outdoor places.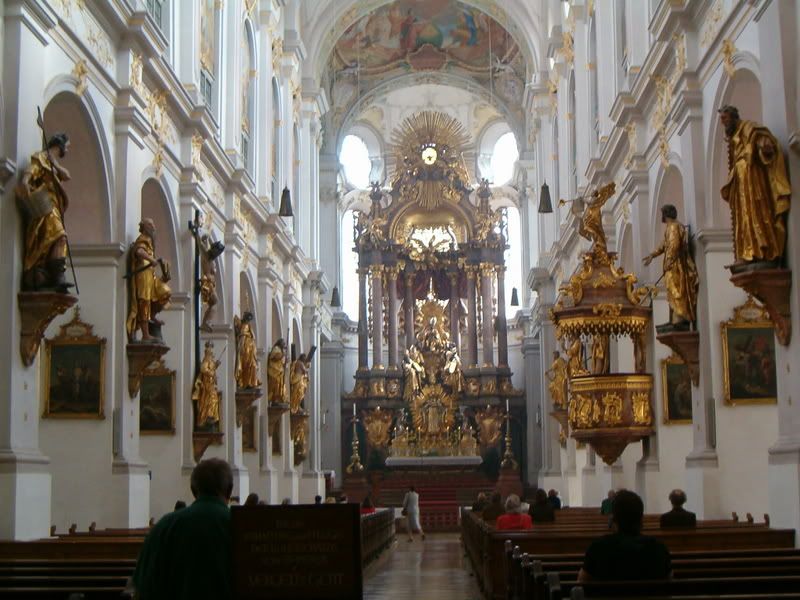 Ornate Catholic churches. No glimpse of Martin though which was sad for a Lutheran. Apparently this part of Germany stayed Catholic.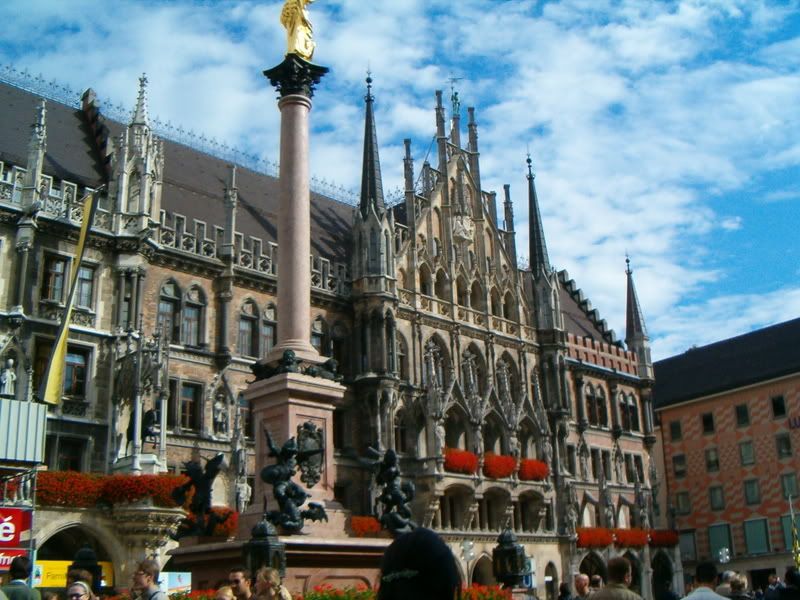 Some really pretty buildings like Neu Rathaus (New City Hall).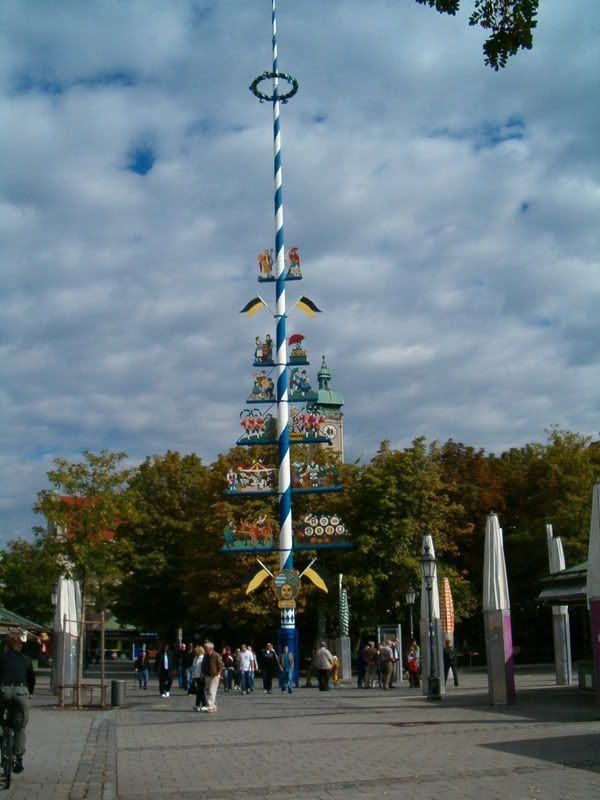 And the famous Munich Maypole. Trust me, people couldn't stop talking about it at Oktoberfest. Apparently it was stolen and then ransomed back to the people of Munich for a box (in perpetuity) at Oktoberfest. This feat, instead of being looked at as larceny, is talked about with awe and admiration. An odd thing since the people of Germany are a big believer in making and enforcing laws, rules, suggestions....
All-in-all, it was a good little side trip. I got to party with my people, I wasn't the one to get her face licked or slobbered on (thank you Donna for taking one for the team) and I saw many pretty things. Next time I go back I will have to schedule in more than one day.