After the art museums we trekked over to the Eiffel Tower.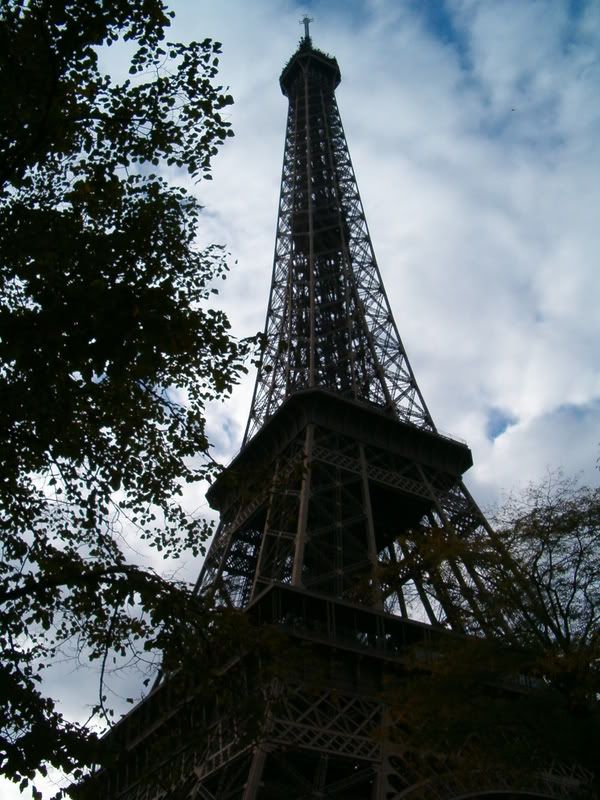 One look at the long line convinced us that perhaps it was not worth the trip to the top so we called my friend's husband (who had made it up there) and he said not to bother. We decided instead to make our way to the "best view of the Eiffel Tower" according to the guidebook.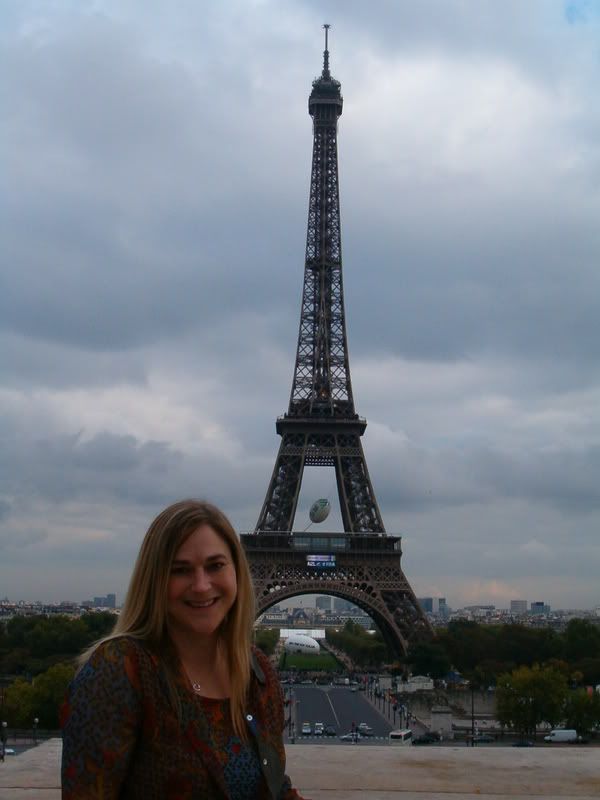 Here I am at the esplanade du Trocadero (AKA: the best view of the Eiffel Tower in Paris).
After all that walking we went in search of food again and then just walked around enjoying Paris at night. We eventually ended up at the Arc de Triomphe. We got additional exercise by climb to the top so that we could see the whole city at night.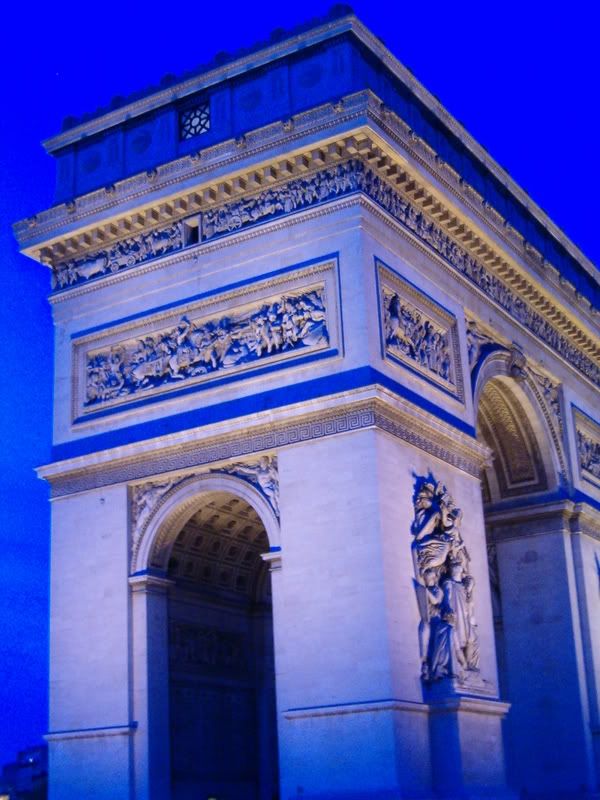 It is a really long climb to the top but the view was worth it.